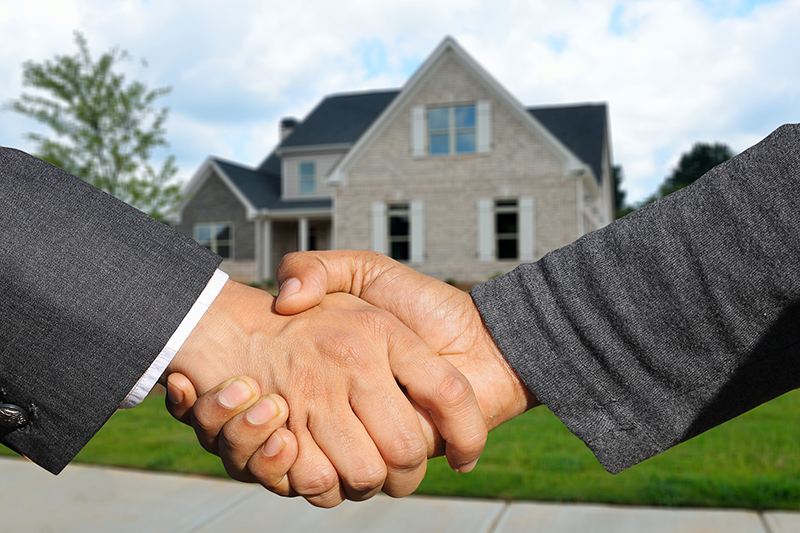 At the Law Office of Charles J. Ferris, we handle residential and commercial real estate transactions, throughout Berkshire County and eastern New York. Whether you are buying, selling or refinancing your primary residence, vacation home or business; let us be your law firm of choice. Let our law office guide you through the maze of decisions to be made. From start to finish, we can assist you in drafting a contract, obtaining title insurance, getting a mortgage, reviewing inspection reports, calculating settlement expenses, and making certain your closing happens without surprises. We can also help with zoning issues, special permits and variances, subdivisions and construction contracts, and more.
We also can create real estate investment vehicles including LLC holding companies, nominee trusts or partnerships, to fit your needs. Our office also routinely helps clients with financing – including Bank, SBA, and private mortgage loans.
The Berkshires consist of 32 quaint cities and towns. Over the years we have helped real estate clients in each, and welcome the opportunity to assist you. We handle real estate transactions throughout all of Berkshire County, including Great Barrington, Stockbridge, Sheffield, Egremont, Lee, Otis, Becket and Sandisfield in the Southern Berkshires, Lenox, Richmond, Cheshire, Pittsfield & Dalton in the Central Berkshires, and in the Northern Berkshires, Williamstown, North Adams, Adams, Savoy and Florida. We also assist clients with transactions elsewhere in Massachusetts including Boston, as well as Hampden, Hampshire & Franklin Counties, and Coumbia County in New York State.
IN REAL ESTATE TRANSACTIONS
REVIEW & NEGOTIATE CONTRACT
The typical real estate purchase contract covers dozens of issues including zoning and title questions, financing arrangements, inspection contingencies, septic systems, wells, dispute resolution provisions, underground storage tanks, just to name a few. We will advise you about your rights and obligations under the contract and negotiate the most favorable protections possible.
We review title records in the Registry of Deeds and Probate Court to make certain that after you pay for the property you will have a good, clean marketable and insurable title. We also underwrite and issue title insurance to the bank and to you.
We can assist you in negotiating possible credits with the Seller if your home inspection reveals serious unanticipated problems with the property.
Buyers typically are engaged in 2 separate transactions. The first is contracting to buy the house, and the second is contracting to borrow funds to make the purchase. In addition to representing you with your purchase, we review the bank's commitment letter and assist you in meeting the many conditions imposed upon you by the bank, and make certain that the loan documents are in good order.
We will review and explain the mountain of documents which you must sign to borrow the funds and purchase the property, and will make certain that your ownership interest is protected by recording your purchase documents in the Registry.
If you are going to reconstruct or add to your property, we will assist you in obtaining special permits or variances if needed.
We will help you decide how to hold title (in trust or individually) and assist you in recording a homestead to protect your home equity from creditors.
We assist clients in planning for the future and protecting their families by drafting a wide variety of estate planning documents, and in probating wills. We can assist you in drafting a Will, Revocable Trust, Power of Attorney, Living Will, and probating estates. We have also assisted clients by drafting trust agreements to take care of pets.
We have also assisted clients in challenging the actions of fiduciaries in administering Trusts of which they are the beneficiary.
CORPORATE AND BUSINESS ORGANIZATIONS
We can assist in forming limited liability companies, corporations, including subchapter-S corporations, and partnerships. We have helped in the formation of a variety of local businesses including many restaurants, inns, construction companies, and professional corporations. We have assisted in obtaining special permits to conduct business and liquor licenses.
If you have experienced unfortunate financial losses we can help you protect your home, retirement account and other assets in a personal Chapter 7 bankruptcy proceeding. We have helped hundreds of people stop collection actions and get a fresh start by eliminating crushing debt loads and rebuilding their credit. See the attached list of documents to collect to assist in your Chapter 7 filing. Please contact us to arrange for a free telephone inquiry to make sure that you qualify to file.
4 Common Mistake Made By Consumers Before Filing For Bankruptcy